ILLUSIONIST MATIAS MAGIC VIDEO SAMPLES
These are videos of the actual shows!
SPECIAL ONLINE MAGIC SHOW
Illusionist & Mentalist Matias Letelier at TEDx
If you've ever wondered what types of magic tricks work and the secrets behind them and the magicians themselves, here's a bit of inspiration on why some magicians carry on their traditions. Matias was pursuing his Business and Marketing Degree, and a terrible family accident took place and his uncle, Jorge Barriga, who was a great magician on his twenties, died. Matias inherited part of his uncle's magic library and decided to take his hobbyist's interest in magic to the professional level fusing it with his knowledge of business and marketing.He believes that magic is not about the magician… it's about performer and audience together letting their imaginations flow with one astonishing effect after the next. He's excited to WOW you funcorporatemagic.com. This talk was given at a TEDx event using the TED conference format but independently organized by a local community. Learn more at
https://www.ted.com/tedx
STROLLING CLOSE-UP MAGIC, MENTALISM & PICKPOCKET
This is where Matias mixes and mingles with your guests performing short five to ten minutes sets that include top-notch magic, clean comedy, mentalism and pick pocketing. Everybody will be involved with the magic happening right in their hands and right up next to them. Just imagine your guests' faces when Matias turns five $1 bills into $500!
STAGE ILLUSION SHOW, ONE MAN SHOW AND PARLOUR SHOW
This is where Matias performs illusions and comedy tricks that will have everybody laughing, entertained, amused and amazed. Everybody will be involved with the magic as it includes lots of active audience participation. Just imagine your guests' faces when Matias makes a table float in the air!
MAGIC&WINE: THE ULTIMATE WINE EXPERIENCE
Magic&Wine is the ultimate wine experience. Within the 2-3 hours program, you will have the opportunity to try some excellent wines while experiencing a series of tricks. All of them are related to wines. We guarantee this show will change the way you drink wine and will make it unforgettable and fun!
Watch Matias Demonstrate How To Pickpocket A San Francisco Police Officer
Watch how Illusionist, Mentalist and Pickpocket Matias Letelier Pickpockets a San Francisco Police Officer while performing at an event for AT&T. This was super exciting for New York based Illusionist Matias as this was an extremely difficult watch to pickpocket.
Thank you to the police officer who's reaction was super nice and friendly! Otherwise Matias wouldn't be here!
Illusionist, Mentalist and Pickpocket Matias Letelier was Awarded Top GigMasters NY Magician & Mentalist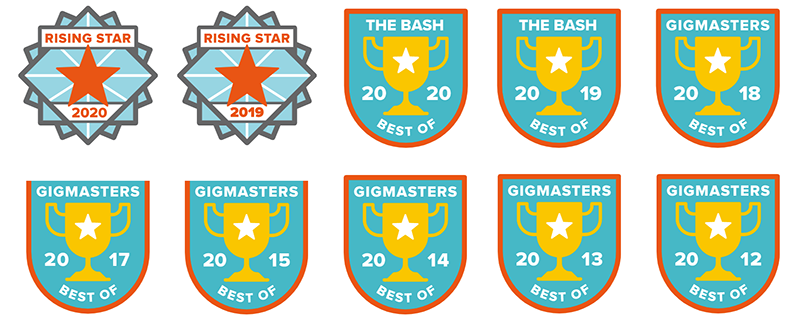 Are You Ready To Experience The Best Magic Show
For Your Next Holiday Party or Private Event?
Fill out the form bellow to book your show today!
DO NOT DELAY!
DATES FILL UP EXTREMELY FAST