Mentalist Show and Walk Around Programs
We have two great option: The Close-up Magic, Mentalism and Pickpocket, or the Mentalist Show. Or maybe a combination of both! 
Strolling Magic, Mentalism and Pickpocket
This is where Matias mixes and mingles with your guests performing short five to ten minutes sets that include top-notch magic, mentalism, and pick pocketing. Everybody will be involved with the mentalism and mind reading happening right in their hands and right up next to them. Just imagine your guests' faces when Matias tells them what they are thinking, or he guess right in which hand they are holding a coin or small object; or maybe when he turns five $1 bills into $500 or when he pickpocket their watches, wallets, glasses and more!
Mentalist Show
This is a one man show (no assistant) that is better for small events or private parties. No need to have a proper stage and it can be accommodated to small venues. The Show includes some great mentalism tricks, mind reading experience and lots of audience interactions. Matias also performs tricks especially created for the event.
"Chelsea Square Apartments celebrates every year with a summer BBQ. We brought Magician Matias back for a second time. The residents are mostly Latino. Old and young alike marvel at his magic. He is able to approach the most distant and bring them in. His mix of English and Spanish seals the deal! Highly recommended!"
"Matias was very professional and IMPRESSIVE! His show blew many people away and he had quite a following- he really had the crowd going! The event was hosted by Harvard graduate students. Everyone was very impressed with the performance and we look forward to working with Matias again in the future."
"Fun! Thank you so much!"
"It was a fantastic show!"
Illusionist, Mentalist and Pickpocket Matias Letelier was Awarded Top GigMasters NY Magician & Mentalist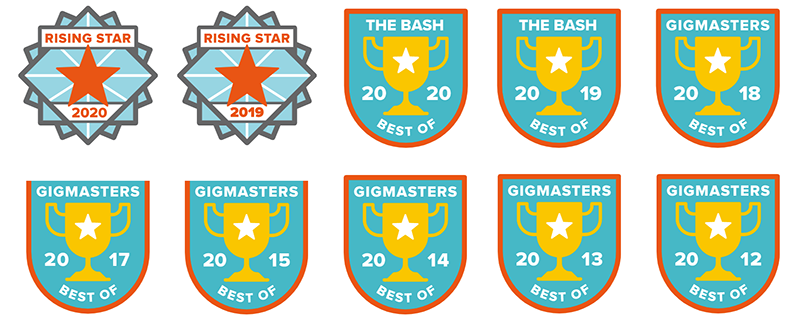 Are You Ready To Experience The Best Magic Show
For Your Next Holiday Party or Private Event?
Fill out the form bellow to book your show today!
DO NOT DELAY!
DATES FILL UP EXTREMELY FAST