Matias Is The New Hottest Strolling Magician
for Corporate Events and Holiday Parties in NY!
We Guarantee His Charming Accent Along With His Unique Blend Of Top-Notch Magic, Mentalism, Clean Comedy, Pick Pocketing, High Energy, And Lots Of Audience Participation Will Make Your Next Corporate Event Fun, Amazing, Exciting And Memorable,Or You'll Get The Show FREE And We'll Donate $100 To Your Favorite Charity Just For Wasting Your Time!
This is where Matias mixes and mingles with your guests performing short five to ten minutes sets that include top-notch magic, clean comedy, mentalism and pick pocketing. Everybody will be involved with the magic happening right in their hands and right up next to them. Just imagine your guests' faces when Matias performs astonishing card tricks, reads their minds, unlocks their iPhones, turns five $1 bills into $500, and all while pickpocketing their phones, watches and more!

"Customers and clients really gave great feedback on Matias. He was engaging, funny, and gave wow moments to his audience. Will highly recommend him for corporate events and will use him in any of my upcoming future corporate events. Good job Matias!"
"Matias was very professional and IMPRESSIVE! His show blew many people away and he had quite a following- he really had the crowd going! The event was hosted by Harvard graduate students. Everyone was very impressed with the performance and we look forward to working with Matias again in the future."
"Matias entertained us at a work party on Friday. He was fantastic! He's been the topic of conversation at work today. Our colleagues who didn't go to the party missed a great time. I would recommend him for your next gathering large or small!"
"Matias was great! Very personable and would definitely recommend! "
"It was a fantastic show!"
"He was great, professional and a pleasure to be around. Thanks "
"Thank you, Matias! Looks like everyone enjoyed you very much! I did get a lot of good responses from everyone! Thank you! We will definitely work with you again for future events!"
"Fun! Thank you so much!"
Illusionist, Mentalist and Pickpocket Matias Letelier was Awarded Top GigMasters NY Magician & Mentalist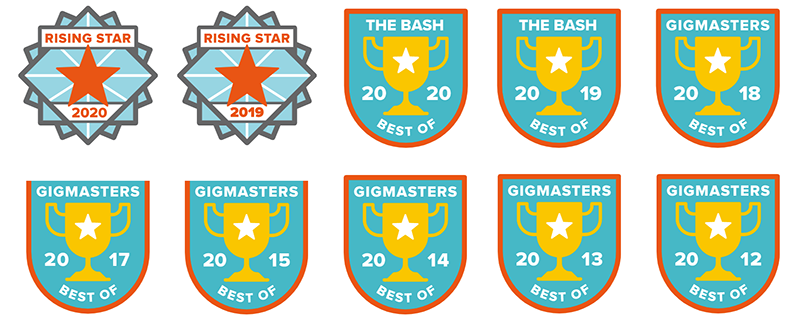 Are You Ready To Experience The Best Magic Show
For Your Next Holiday Party or Private Event?
Fill out the form bellow to book your show today!
DO NOT DELAY!
DATES FILL UP EXTREMELY FAST